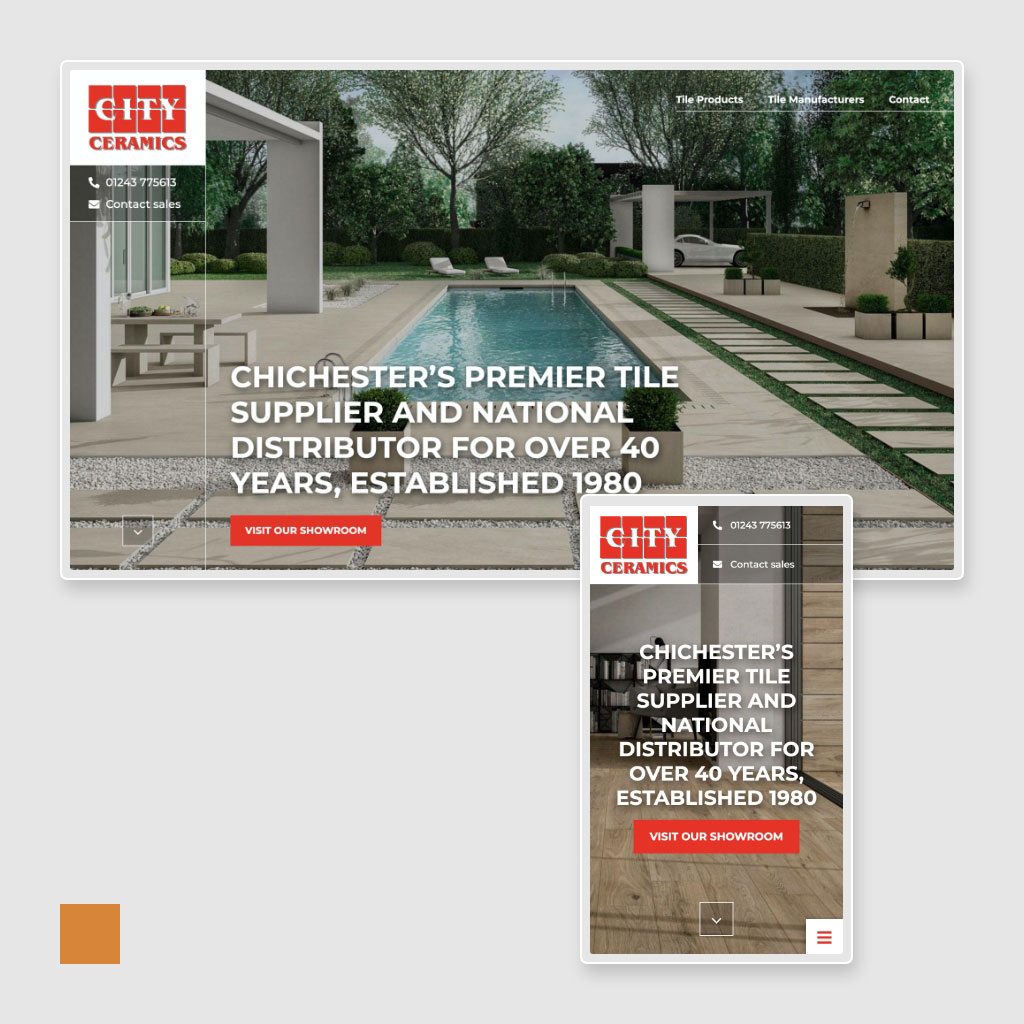 Chichester-based tile supplier City Ceramics were kindly referred to us by another of our clients. They wanted to improve their dated and somewhat static site, especially because there was some confusion over the hosting. WDA led them through the process of moving to a new hosting company allowing them full control of their domain and website.
City Ceramics had a stock of professional photos from suppliers that they could use. In discussion over the objective of the website it was decided that its job was to encourage visitors to the city showroom and/or to make contact via phone or email. With this in mind, and also because they wanted to spend more time managing their business than the website, it was decided to focus on their main overall ranges, rather than listing individual products. So we designed a very visual layout to provide impact from large, full screen images and galleries. Because they are a very busy workforce with little time currently to add further content, it was decided to focus on the images as a visual tool to encourage sales.
The site is built on the ExpressionEngine content management system which allows the client access to update their images and content themselves.