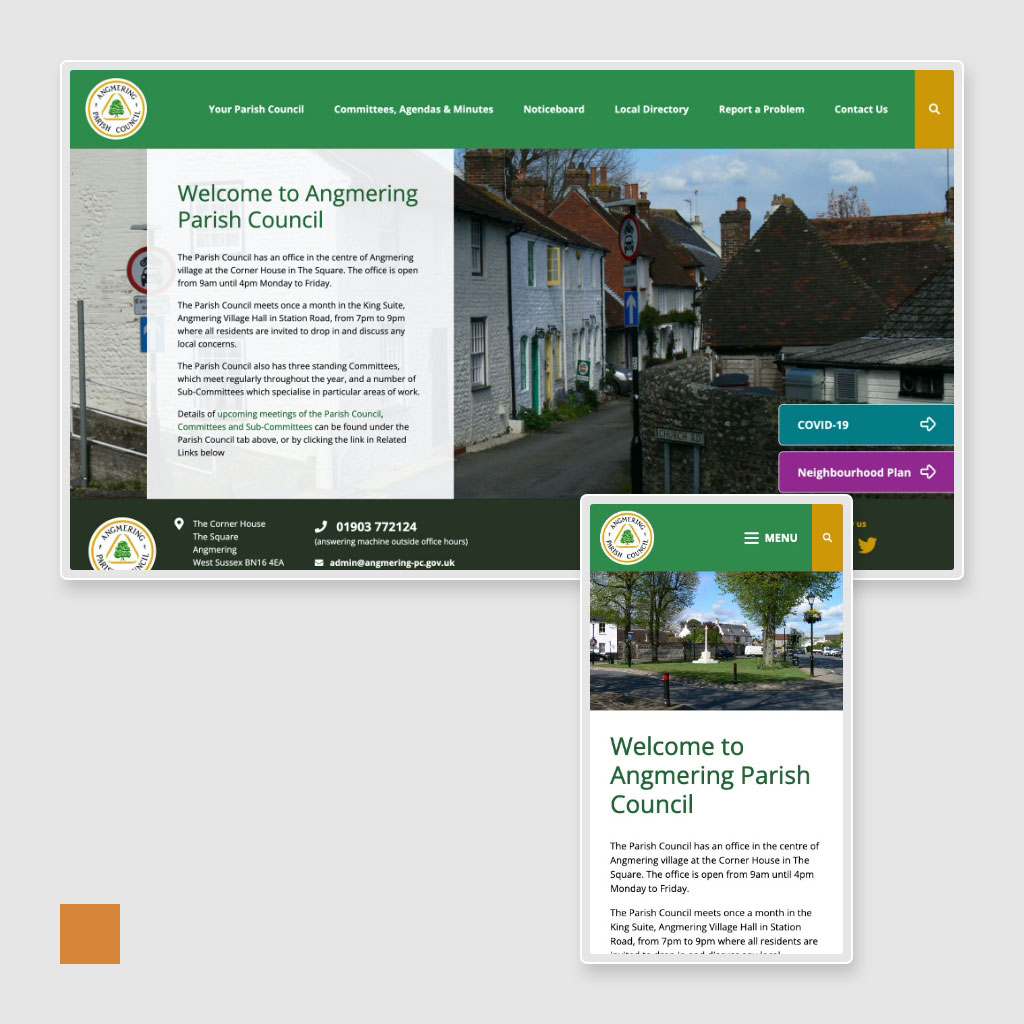 Back in 2014 we were awarded the contract to design and build a new website for Angmering Parish Council (APC). Because it is a local government site, there were certain requirements to meet including:
All content to be editable through a content management system
Responsive design with clear layouts that work at any screen size
Meet accessibility requirements
We opted for a simple layout style to ensure the site was easy to use and view. As with most sites that run for a period of time, it expanded and evolved, and requirements changed. The original site contained areas for councillor-only information, polls and surveys and various reporting/contact forms. Following a more recent change in personnel, we found these sections were no longer required. Over this time a lot of content had been added making navigation quite convoluted and much of the information was out of date with some important content buried under sub-pages.
We worked with APC to restructure the navigation and make it easier to access key information, removing unused sections and refreshing the design to work with newer browsers and devices. At around this time the government released a new directive relating to accessibility. Accordingly, we carried out a full review of the site templates and content and were pleased to find that our templates met the new criteria. From a design point of view, we only needed to tweak a few colours to ensure there was strong contrast between the text and backgrounds in order to fully comply with colour accessibility guidelines.
The areas that did fall down were where content had been added to the site, either only in PDF formats and/or using images for text. We provided a report which helped APC amend their content to meet the guidelines.
Accessibility is an important aspect for any site. It ensures semantically correct code that can be viewed by anyone, regardless of any disability, which in turn means more people can view your site and the search engines can index the content more easily.