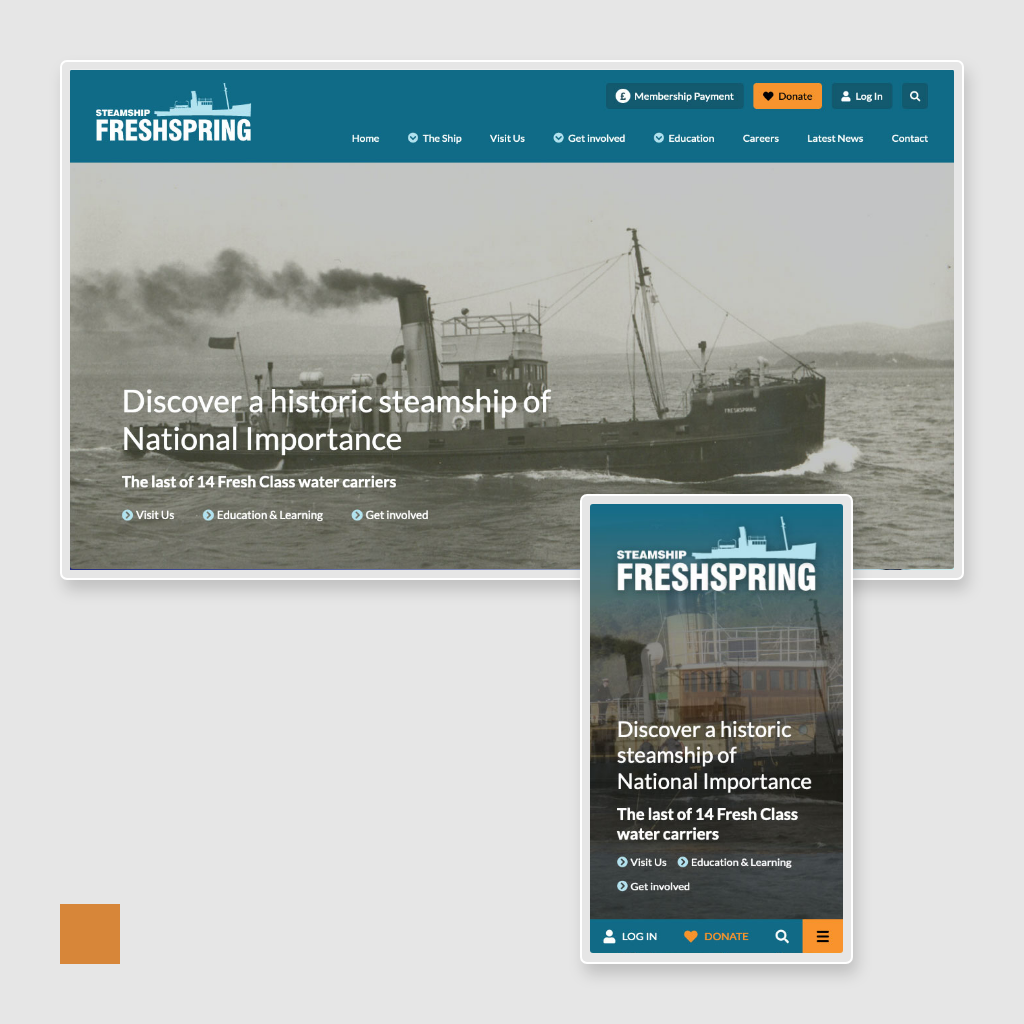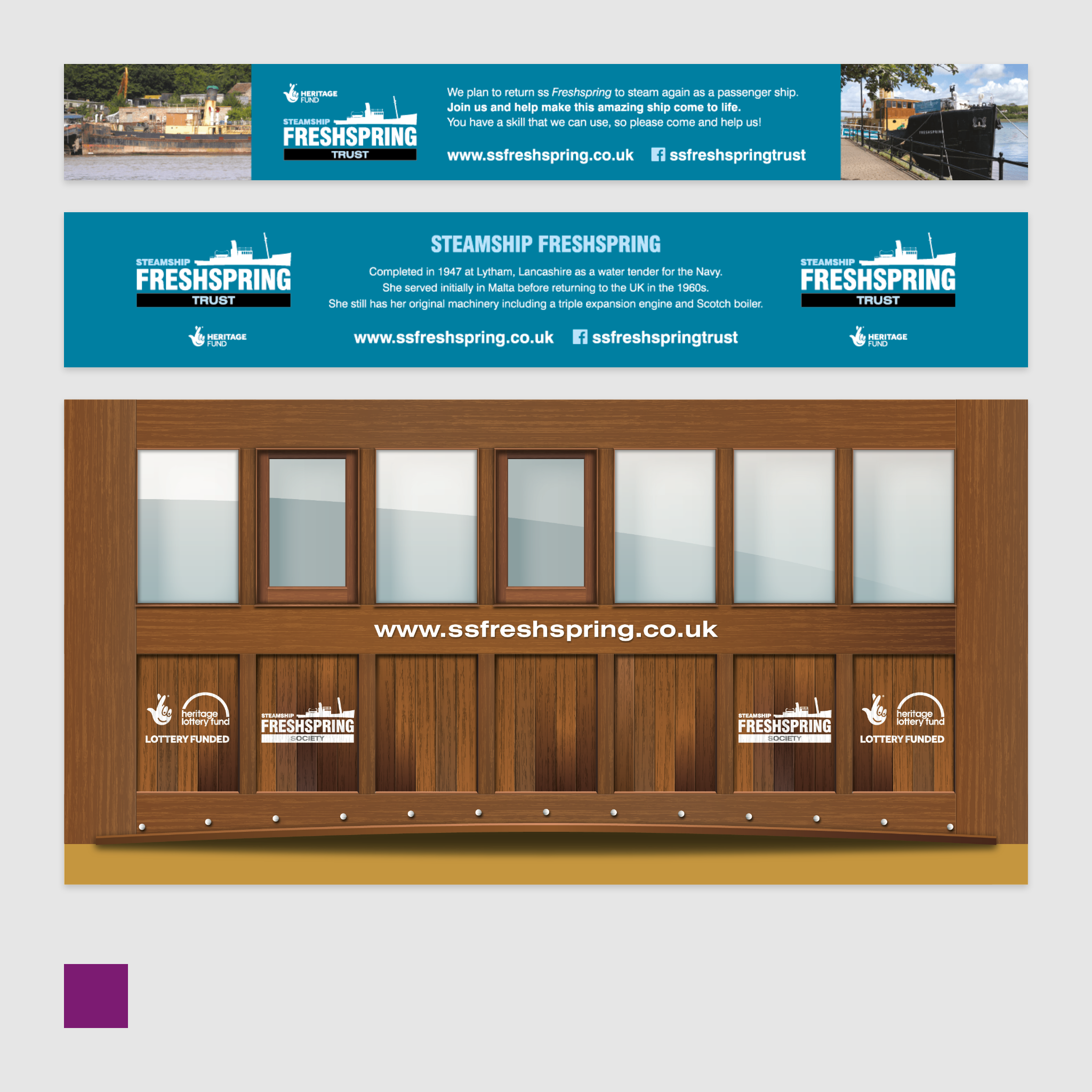 SS Freshspring is a historic ship with a fascinating story, which has been undergoing extensive restoration for several years. We helped them way back at the formation of the original society, in around 2014, to create a brand, printed marketing material and the initial website. Since then we have supported them with design for other print items, including banners to display on the ship itself, and have now just launched their new website.
A couple of years ago, the site was rebuilt by a marketing agency, local to their base in Bideford but unfortunately they had issues with maintaining the site. It was built on WordPress but with a cumbersome page builder theme, so the site's performance was extremely slow and resource heavy. They had trouble keeping the site design consistent with layouts falling apart. Images weren't being optimised and sized correctly for the layouts either so some file sizes were very large for a browser to load.
The site includes membership functionality, using the Memberpress plugin. This allows them to manage their active members, pay their subscriptions through the website, and provide access to a restricted members-only section. A lot of data was already loaded into the system so it was decided to create a new WordPress theme that could be installed onto the existing site, rather than start building completely from scratch.
We developed a new custom theme to take advantage of the WordPress blocks editor. This meant we could use as much of the core system as possible before the need for third party plugins, massively reducing the amount of processing and resources required to render a page, or for editing the site content. This means it loads a lot quicker which helps with optimisation of the site, especially for mobile users. The new design has helped structure the site more logically, making it easier to find key information, and sits inline with the brand, tying in with other promotional material.
A phase 2 is also currently in development, where it will include a store section to sell branded merchandise.